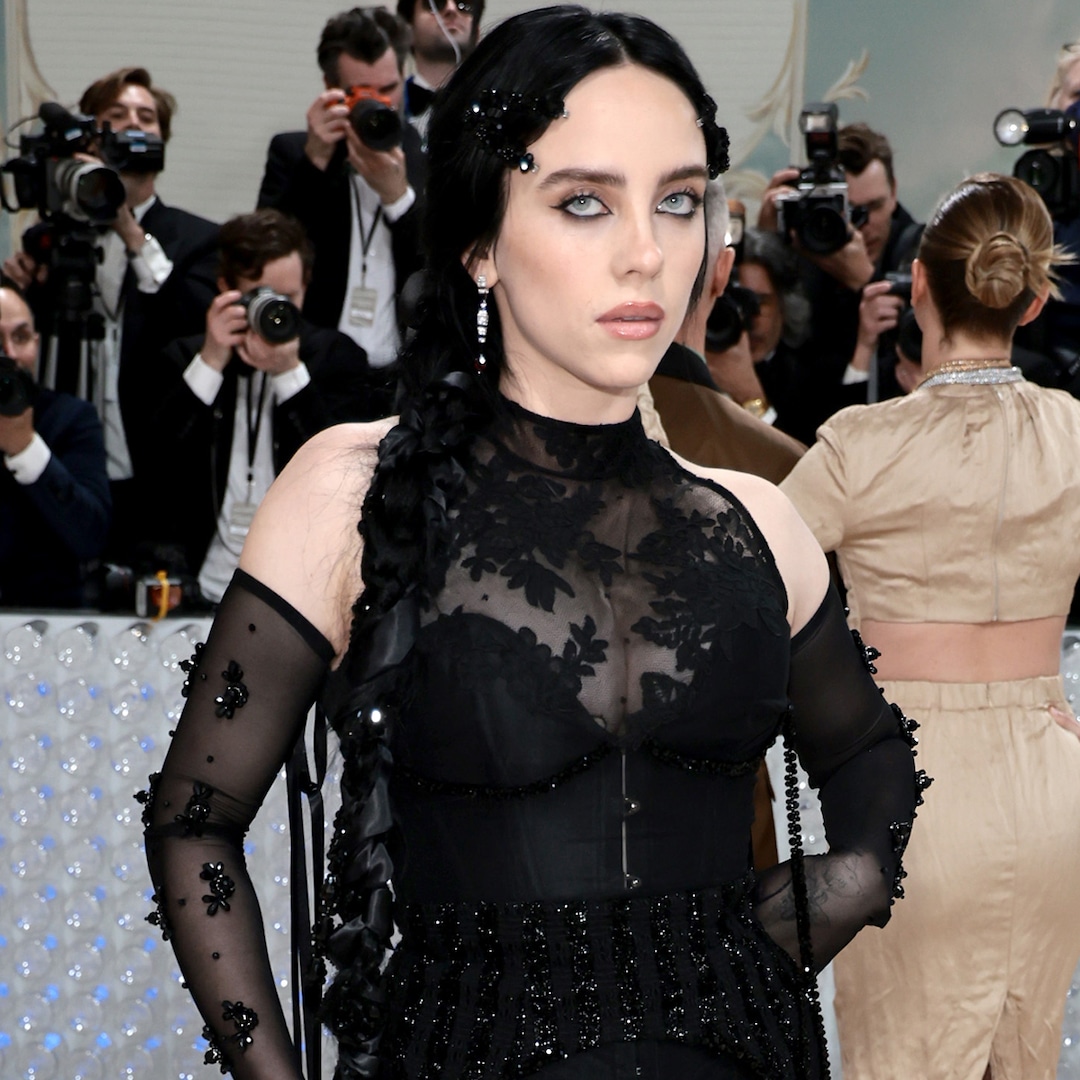 We can't stop staring at this Met Gala bathroom selfie.
Billie Eilish kept the time-honored tradition alive by unveiling a covert photo from inside the 2023 Met Gala. The singer, 21, posed with Elle Fanning, Maya Hawke and Halle Bailey in the museum's restrooms, where celebs have traditionally snuck some epic group selfies. 
Wearing a sultry black outfit from Simone Rocha, Billie held up her phone in front of the bathroom mirror to capture Maya with her tongue out, while also showcasing signs posted in the facilities warning guests that no smoking and no vaping is allowed. 
Metropolitan Museum of Art curator Andrew Bolton—along with Vogue editor and Met Gala mastermind Anna Wintour—touched on that strict rule during a recent interview with CBS, saying that one way to not get invited back to the glamorous event is by smoking inside or touching the artwork. 
Another rule that Anna has instituted? The no selfie policy, with a Vogue source telling Pret-a-Reporter in 2015 that a notice had been sent to all Met Gala guests that year to inform them: "The use of phones for photography and social media will not be permitted inside the gala."