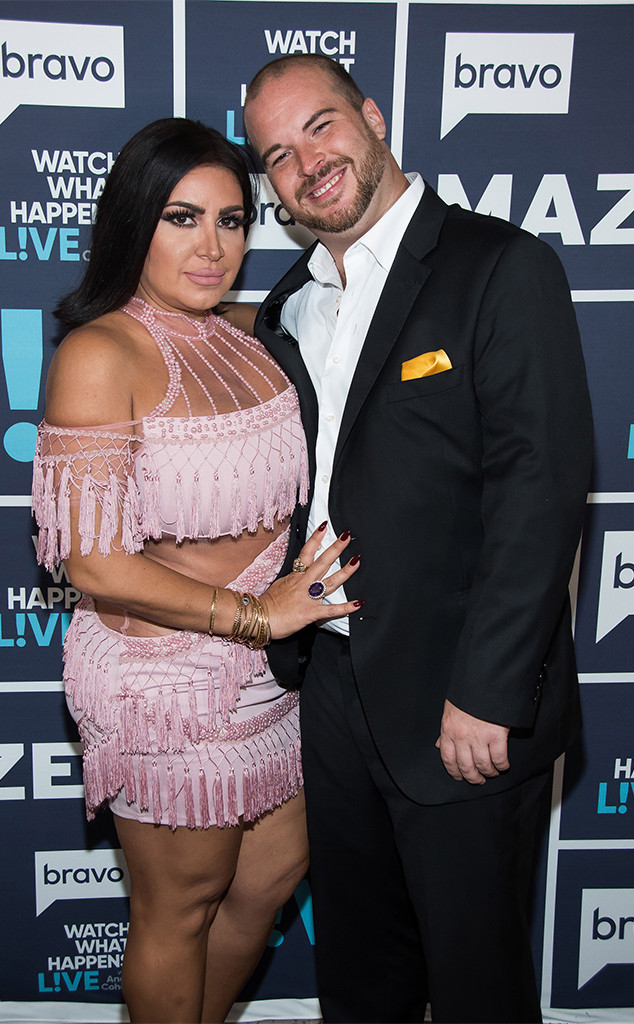 Charles Sykes/Bravo/NBCU Photo Bank via Getty Images
Mercedes "MJ" Javid is in the intensive care unit after delivering her son on Wednesday, April 17.
The reality star's husband Tommy Feight is revealing the frightening details about his and MJ's ordeal in an impassioned Instagram video. According to Feight, his wife was in surgery for five hours after delivering their healthy baby boy on Wednesday and has yet to hold their son, Shams Francis Feight. "The night my son was born was the worst night of my life. My wife had a ton of complications. She was in surgery for like five hours — they didn't tell me nothing. But they are amazing at Cedars," Tommy explains. "They saved her life."
In a statement to E! News, MJ shares, "The delivery was extremely difficult and my family was very worried for me, as there were multiple complications. But baby Shams was born happy and healthy, and I'm feeling much better than my first day in ICU."
"We feel extremely blessed that everything turned out okay and am thankful for Dr Jay Goldberg, and Dr. Steve Rad, and all the doctors, nurses and staff at Cedars who insured my baby and I were taken care of," she adds. "Tommy and I can't wait to go home and spend time with our baby boy."
Luckily, their son, who was born weighing six pounds and 10 ounces, is "looking great." Tommy jokes, "They have him in a tanning bed now with glasses on. He's not even a day old and already in a tanning bed. He couldn't be more like his mother if he tried." They hope to introduce Shams to Mercedes on Thursday afternoon. 
The new dad is also revealing that Mercedes went tanning before going into the hospital to welcome their son. "She looks like the Aztec sun from ankles up. Ankles down she looks like she jogged back here from the jungle," Tommy says. 
Despite the fact that his wife is in the intensive care unit, Tommy leaves his followers on a positive note: "Everything's great, I'm the happiest guy on earth." 
Hopefully, this is the end to MJ's medical troubles, which she has openly discussed during her journey to parenthood. In recent years, the star underwent multiple surgeries to remove uterine polyps in preparation for an embryo transfer. The star was able to successfully conceive her first child through in vitro fertilization (IVF).
We wish MJ a speedy recovery!