Once upon a time, in a land not so far away, a prince met an American girl. They fell madly in love and lived happily ever after… 
Or something like that. In case you missed it, this week Prince Harry and Meghan Markle celebrated their second wedding anniversary. But unlike their nuptials⁠—they said "I do" in front of 600 people while 29.2 million Americans watched on from home⁠—the couple kept their festivities quiet, enjoying time at home in California with their son Archie Harrison. "They are just powering down," a royal insider shared with E! News. "No calls, no Zoom meetings, no work. Just hanging out as a family. Keeping things simple." 
However, that doesn't mean the day came and went without the exchange of presents. "They generally follow traditional anniversary gift giving," an insider revealed. "The second year is cotton and they each put their own spin on it. They are very thoughtful and romantic gift givers."
Indeed, their love story was one of several events we toasted to this week.
In honor of Red Nose Day stars including Julia Roberts, Courteney Cox, Mandy Moore and Justin Hartley banded together for the to raise money for those impacted by the Coronavirus pandemic.
"With millions of families under increased economic stress due to illness, lost jobs and business closures, and schools being shut down," NBC said in a statement ahead of the event, "the mission of the Red Nose Day campaign is more urgent than ever to ensure that vulnerable children have access to food, housing, health care, education and more."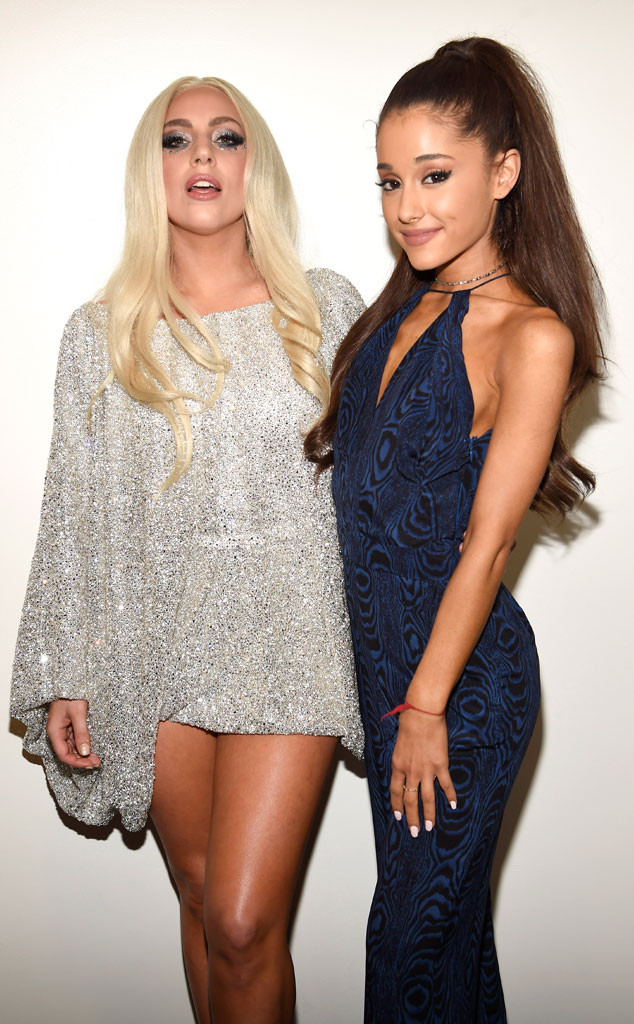 Kevin Mazur/WireImage
Meanwhile, more than 20 years after Britney Spears released "Hit Me Baby One More Time," the pop princess reached a major new milestone: Her 1998 hit earned the top spot on Rolling Stone's 100 Greatest Debut Singles of All Time list. And there's plenty more music to celebrate thanks to Lady Gagaand Ariana Grande, who had fans eagerly grabbing for umbrellas after dropping their new song "Rain On Me."
"It was this beautiful, very healing process for me," Gaga said of working with her fellow artist. "Not necessarily having a female artist that mentored me as I came up, and being able to be with her and hold her and be like, 'Anything that you feel chains you, any pop cultural construct that you feel you have to live up to, I'd like you to please forget about it and be yourself.'"
"That woman has been through some really tough, really hard life testing stuff, undoubtedly," she added. "And her ability to move on. When she came into the studio, I was still crying and she was not. And she was like, 'You're going to be okay. Call me, here's my number.'"
For the all the pop culture moments you missed this week, check out the video above and tune in into E!'s Pop on Peacock with Lilliana Vazquez, available only on Peacock.