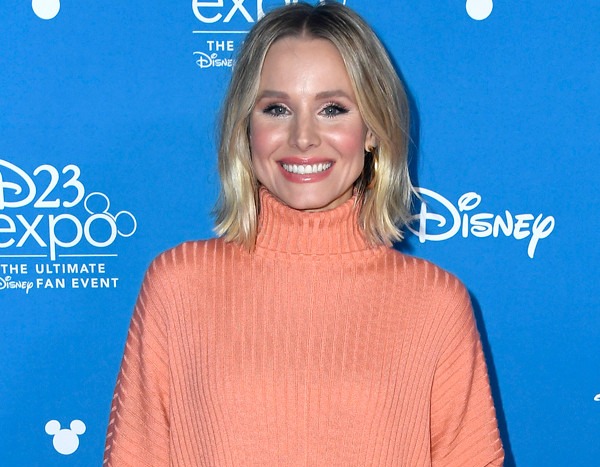 You know you love her, and that's why Kristen Bell is back as the voice of Gossip Girl.
Bell previously served as narrator for all six seasons of The CW version and her involvement in the reboot/sequel series/whatever you want to call the HBO Max series was confirmed on Thursday, Nov. 7.
"Kristen Bell has always been and will always be the voice of Gossip Girl," series executive producers Josh Schwartz and Stephanie Savage told The Hollywood Reporter.
Bell was coy about her involvement when E! News sat down with her at Comic Con, but now that the news is out there, Bell is…still coy. Mostly because she doesn't know what's up with the new version.
"I know nothing," Bell admitted to E!'s Erin Lim on the Frozen 2 premiere red carpet.
"It's the same creators, Josh and Stephanie, so I know that. I know they could be trusted and I know the show was so much fun to do the first time around, I was like, 'Heck yes, I'll be on board," Bell continued.
Bell was heard on the show, but only seen once, in the original series finale.
The new Gossip Girl, which is slated to be 10 episodes right now, takes place after the events of the original series and follows a new group of Manhattan's elite rich kids. It's been eight years since the original Gossip Girl went dark, and now a new generation is under the watchful eye of the mysterious blogger. Look for the series to address how much social media—and New York—has changed since the original series wrapped up.
Aside from Bell, no original star is signed on…yet.
"I mean, the door is open. We reached out to everybody's reps and to let them know about the show. And obviously we love working with that cast," Schwartz previously said. "If they feel like after six seasons, they feel they played those parts, and they were happy to move on, we respect that. And if they want to come hang with us again, we'd love to have them."
No premiere date for Gossip Girl on HBO Max has been announced.
Don't miss E! News every weeknight at 7, only on E!