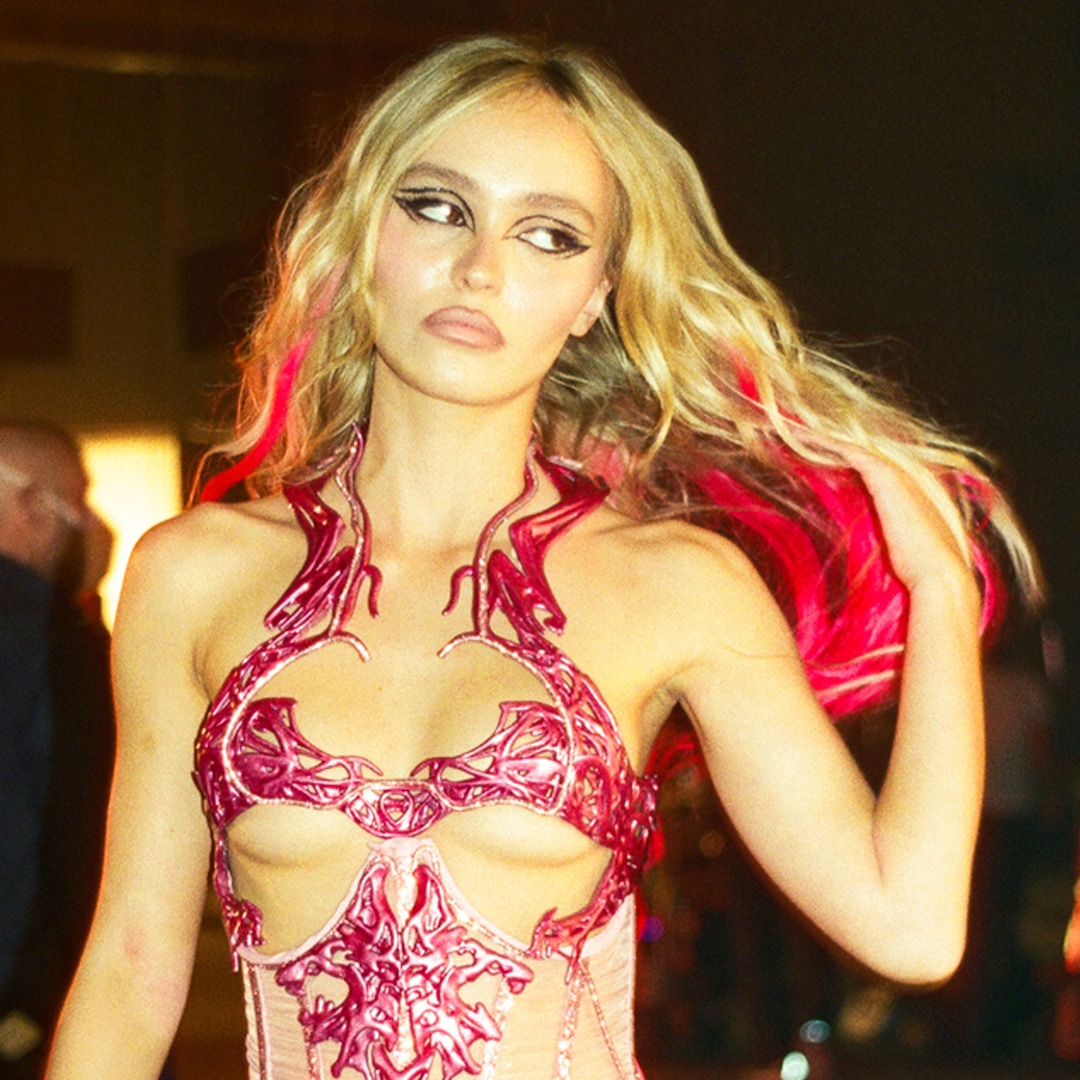 Behind the glitz and glamour of The Idol costumes lies an ugly truth. 
Sam Levinson's new HBO series shines a light on the sinister side of fame, as it centers on aspiring, troubled pop star Jocelyn (Lily-Rose Depp) and her complicated relationship with modern cult leader Tedros (Abel "The Weeknd" Tesfaye).
To play up the dark, twisted fantasy of the show, costume designer Natasha Newman-Thomas revealed that the fashion is intentionally meant to be a little scandalous.
"We wanted to bring a sense of darkness and sleaziness," she exclusively told E! News. "You don't always see pop stars or the underbelly of the music world portrayed in that way."
Take Jocelyn's risqué costumes, for example. Her clothes might show a lot of skin but the reality is that it's meant to distract from who she really is.
"There's an innate mystery to anyone you idolize," Natasha pointed out. "You see the façade and the persona, but there's a mystery to what goes on behind the scenes. It's meant for you to not see how hard it is."