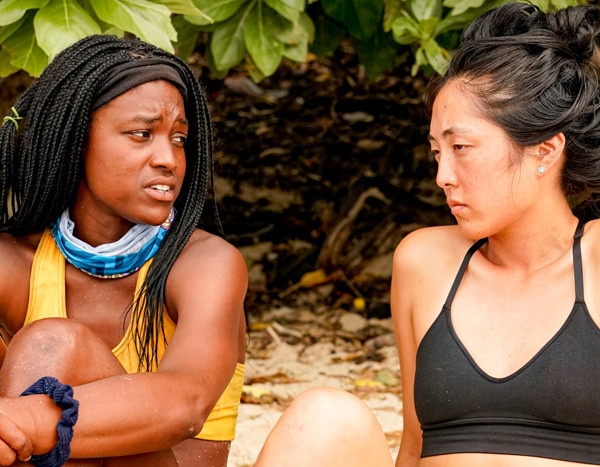 OK, this wasn't shocking at all, but we may never stop thinking about it, so we're memorializing it here anyway. 
You see, in season 37, the weather was very bad, and everyone was very cold. Angelina was especially cold, and all she wanted was a jacket. First, she wanted Lyrsa's jacket. Then Natalie tried to get Nick to give up his jacket to keep him from going home, and it all ended with Natalie going home, jacket in hand. 
"Natalie, is there any way I could have your jacket?" asked Angelina. 
Natalie didn't respond, even after Angelina started timidly calling, "Natalie? Natalie?" as she got her torch snuffed out. 
Natalie then put her jacket on to say her last words and declared that if a jacket was part of the reason she was leaving, she wasn't going to be giving it up. 
Maybe you had to be there, but we promise it was highly entertaining.