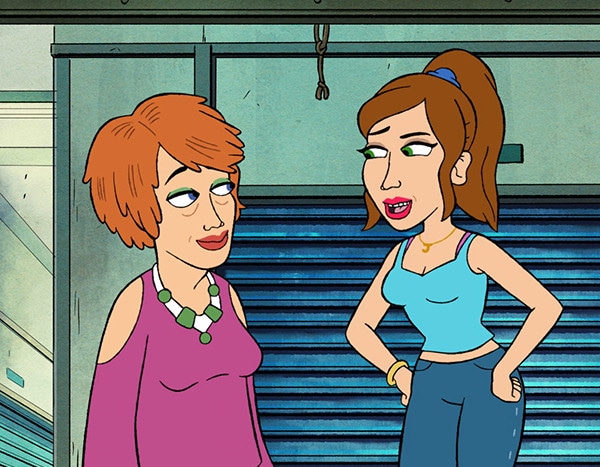 Bless the Harts may already have the distinction of being part of Fox's already impressive slate of animated comedies, but there's one other element that gives the show a leg up on all the other shows: Kristen Wiig and Maya Rudolph. 
The former SNL and Bridesmaids costars play mother and daughter on the new Fox comedy, which follows a Southern family that is always broke, but rich "in friends, family, and laughter." 
In two exclusive new videos, Rudolph and Wiig give us a little insight into their characters. Wiig plays Jenny, the center of the family, a single working mom who loves a boxed wine and speaking to Jesus. 
"Jenny, I think, is just trying to keep it together and run this household," Wiig says. 
Watch the interviews (with a little sneak peek of the new show) below!
While Jenny's busy keeping things together, her mother Betty is a little more free to get her drink on, make bad choices, and invest in scratch-off lotto tickets. 
"The relationship is really interesting because she gets on Jenny's nerves for sure but they're super, super close," Wiig says, and as Rudolph points out, this a relationship she and Wiig could only really make work in animation. 
"If we were doing this show in front of a live audience, I wouldn't get to play Kristen's mom," Rudolph says. "I love that you can be anything in animation." 
The show was created by Emily Spivey along with Phil Lord and Chris Miller as executive producers, and it also stars Ike Barinholtz as Jenny's boyfriend and Jillian Bell as Jenny's daughter, Violet. 
Bless the Harts premieres Sunday, September 29 at 8:30 p.m. on Fox.