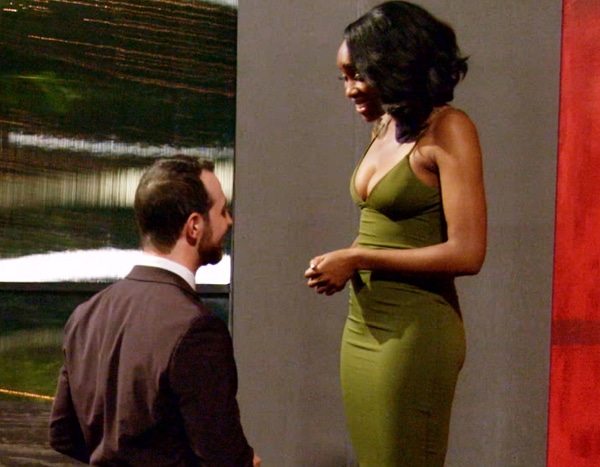 Love Is Blind will be back for not one, but two new seasons on Netflix. That's right, the reality series everyone is talking about has been renewed for season two and three on the streamer. In addition, Netflix announced Rhythm + Flow, The Circle and a new Marie Kondo series are on the way.
However, you're going to have to wait: The second seasons of Love Is Blind, The Circle and Rhythm + Flow aren't coming until 2021. The Circle also received a third season renewal.
"It's been incredible to see Netflix members everywhere respond to the raw, authentic stories of real people and real stakes," Brandon Riegg, vice president of nonfiction series and comedy specials at Netflix, said in a statement. 
"We pride ourselves on creating a favorite show for any taste, and we're thrilled fans embraced all of these series with such enthusiasm and shared passion. We look forward to sparking more joy for our members," Riegg continued.
Cardi B, Chance the Rapper and Tip "T.I." Harris return in search of the next hip-hop superstar for the new season of Rhythm + Flow. Auditions are now open. Casting is now open for The Circle as well. Michelle Buteau is returning as host.
Love Is Blind season two is currently casting in Chicago. Obviously, Nick Lachey and Vanessa Lachey are returning to host. Season three casting on Love Is Blind will follow. The show dropped in early 2020 and took viewers by storm. The series featured participants dating each other in a secluded location, only ever meeting their partner until they became engaged. Only then did they begin to live their life in person with just weeks before a marriage ceremony.
Organization expert Marie Kondo returns in Sparking Joy with Marie Kondo and she has her sights set on something bigger: tidying up one small town. Viewers can nominate a town at TidyMyTown.com.