Shutterstock; Getty Images
New couple alert? … Not so fast!
Selena Gomez and Niall Horan recently sparked romance rumors after being photographed together during an intimate dinner with friends. Many couldn't help but wonder if the two superstars were getting flirty, especially after eagle-eyed fans noticed the former One Direction member had his arm around the 27-year-old star.
Adding more fuel to the fire? That same week, the "Wolves" singer gave the Irish singer a shout-out on social media. "This came out like 5 mins ago," she wrote of his latest song in a now-expired Instagram Story. "and I'm pretty sure you need to download."
However, despite chatter around their recent hangout, a source tells E! News there's nothing going on between the two. "Selena and Niall are not dating and have been hanging out as friends," the insider shared. "They have always been good friends and have kept in touch throughout the years."
The source added, "They both always have been very supportive of each other's music and have talked about collaborating before."
This isn't the first time the two megastars have sparked romance rumors. Back in 2015, they were spotted packing on the PDA at Jenna Dewan's 35th birthday party. "Selena and Niall came together and were seen kissing," an eyewitness exclusively told E! News at the time. "They were seen making out by a handful of people. Selena seemed super into it. And Niall even more so."
However, this time around, they're strictly in each other's friend zone.
According to the insider, The Dead Don't Die actress has been focusing on creating new music, her health and enjoying time with her loves ones, which means significant others aren't part of the equation right now.
"Selena has truly had a transformative year. She feels more stable and healthy than she has in the last couple of years and has been on a great path. Her overall health has increased tremendously," the source shared. "She has a new approach to every aspect of her life and wants to maintain a low-key lifestyle. She is focused on her health, family, friends and putting out new music."
If anything, the 27-year-old star has been hard at work in the studio, according to the insider. "She has been working in the studio and putting a lot of effort into putting out new music, which she hopes to be out in the early new year," the source said.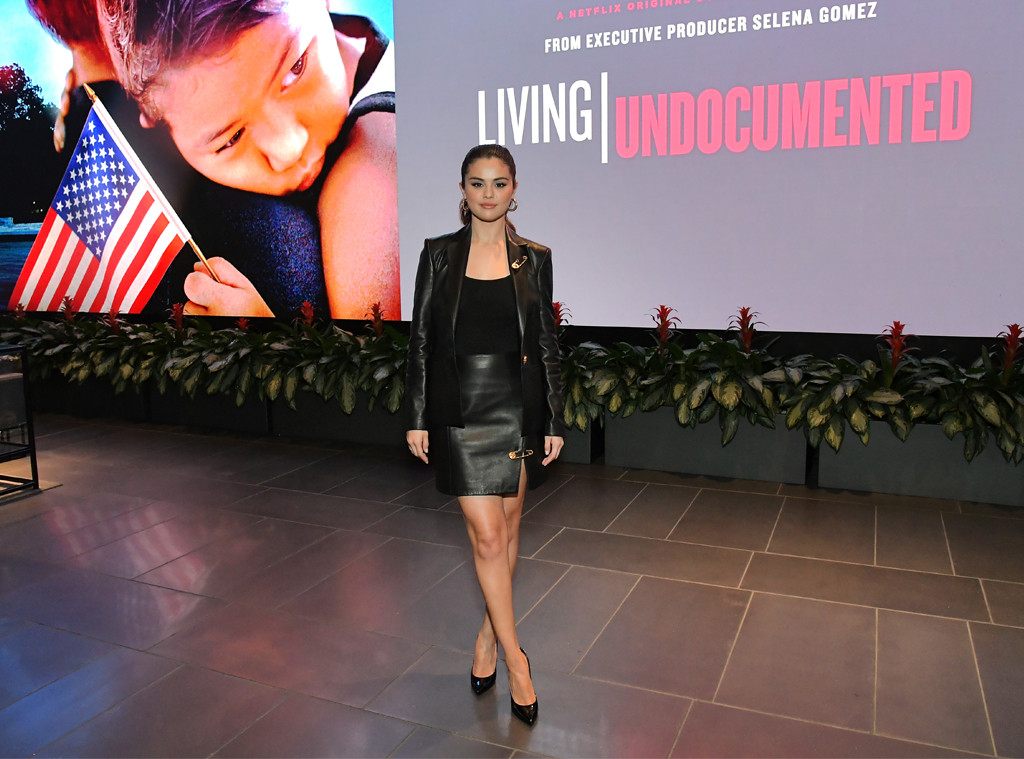 Charley Gallay/Getty Images for Netflix
In addition to her music, it appears the "Bad Liar" singer is enjoying spending time with her friends and family. But most importantly, she's really cherishing her time out of the limelight.
"She has a really good group of friends that she hangs out with regularly and loves to do low-key activities like an early dinner, hang out at home or hang outside in her backyard chatting," the source explained. "Selena really enjoys staying out of the spotlight and focusing on what matters most. She has a more positive attitude towards life and doesn't sweat the small stuff like she would have in the past."
It's true she's "focusing on what matters most" to her. Earlier this month, she penned a powerful essay on the immigration crisis in the America and how this issue hits close to home for her.
"My grandparents followed, and my father was born in Texas soon after. In 1992, I was born a U.S. citizen thanks to their bravery and sacrifice," she wrote in her essay, which was published by Time. "Over the past four decades, members of my family have worked hard to gain United States citizenship. Undocumented immigration is an issue I think about every day, and I never forget how blessed I am to have been born in this country thanks to my family and the grace of circumstance."
Moreover, the Netflix documentary series, Living Undocumented, recently debuted on the streaming service, which she executive produced.
"Such an honor to share this project with some of my family and friends last night and to introduce them to the amazing, courageous people who shared their stories in the documentary," she shared on Instagram of the Los Angeles screening of Living Undocumented. "Grateful to play a part in getting this out into the world."