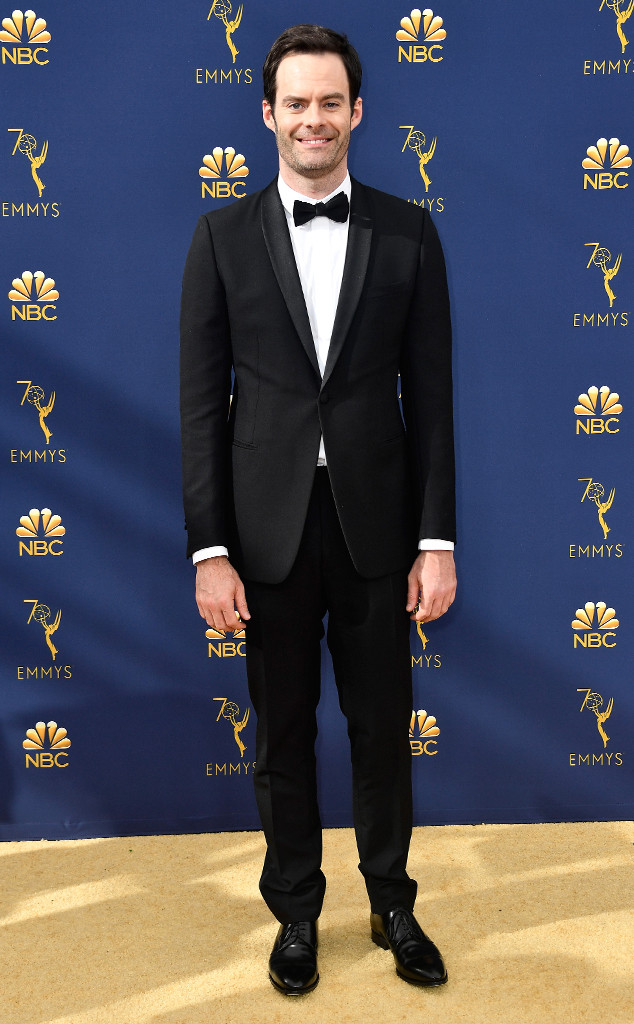 Frazer Harrison/Getty Images
Bill Hader was left nearly speechless at the 70th Primetime Emmy Awards.
After Michael Douglas announced that the Barry star and creator was the year's Outstanding Lead Actor for his work in the HBO dark comedy, he took to the stage and seemed as though he couldn't really believe what had just happened to him.
"I didn't think this was gonna happen," he told the crowd at the Microsoft Theater on Monday, Sept. 17 before turning his praise on his talented co-stars, one of whom had just earned their very first Emmy of their own. "I took classes at Second City L.A. I was taught there that you should always make the other people look good, so what I did was I hired a bunch of really great actors that made me look really good. So I share this with the cast: Henry Winkler, Stephen Root, Sarah Goldberg, Anthony Kerrigan, Paula Newsome. All of you, thank you so, so much."
Before leaving the stage, Hader turned his attention to his three daughters, shared with ex-wife Maggie Carey. "And Hannah, Harper, Hayley," he said before gesturing to his statuette in disbelief and waving the audience goodbye.
Hader beat out some pretty stiff competition, including last year's winner, Atlanta star and creator Donald Glover, as well as William H. Macy for Shameless, Ted Danson for The Good Place, Larry David for Curb Your Enthusiasm, and Anthony Anderson for Black-ish.
Prior to Hader's win, his co-star Winker was announced winner in the Outstanding Supporting Actor category, giving the beloved industry vet his very first Emmy win.
Barry returns in 2019 on HBO.
Watch the 2018 Emmy Awards tonight at 8 p.m. ET/5 p.m. PT on NBC. For complete coverage of the 2018 Emmy Awards, watch E! News Tuesday, Sept. 18 at 7 p.m.!