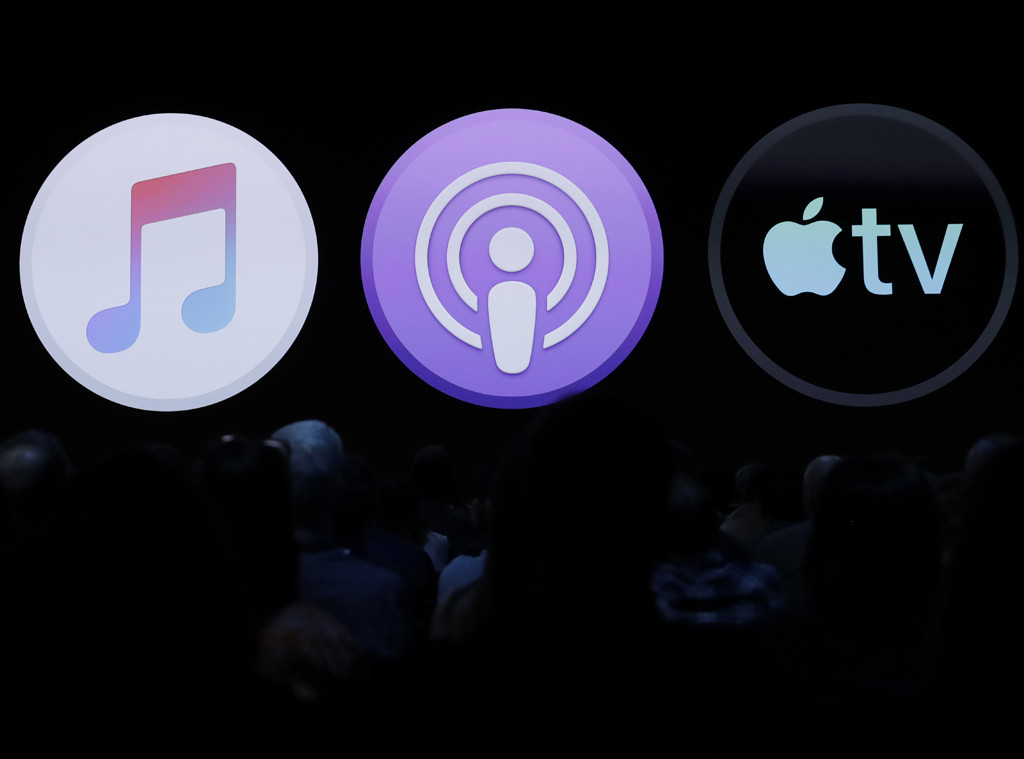 MONICA DAVEY/EPA-EFE/Shutterstock
Let's all take a moment of silence for iTunes.
We are gathered here today because Apple announced iTunes is being replaced by Apple Music, Apple Podcasts and Apple TV. Go ahead and grab the tissues, millennials!
On Monday, the company shared the news during its Worldwide Developers Conference in San Jose, Calif. After 18 years of enjoying iTunes, it's safe to say it's an end of an era and the start of a new one.
During the conference, the tech giant announced the exciting things that are in store.
Apple revealed they're replacing iTunes with three dedicated apps for media: a desktop app for podcasts, an Apple TV app for movies and shows (plus, an upcoming video subscription service) and a music app, where you can listen to your fave songs on Apple Music or local music libraries.
Moreover, the updated application suite is part of a new operating system, nicknamed Catalina.
The tech company is introducing OS X 10.15 (aka Catalina), which is expected to feature the new media app roll-out. Additionally, Catalina is expected to release sometime in September, along with the next generation of iPhones and a new iOS.
So you still have time to enjoy iTunes before it's completely gone.
Of the iTunes news, many Apple users took to social media to air their thoughts, with many having mixed feeling over the ordeal. 
"Rest in peace iTunes, don't let the door hit you on the way out," a Twitter user commented. Another person wrote, "I've never had a problem with ITunes in all the years I've been an Apple user. This isn't good news at ALL."
Others brought up valid questions about how this will affect purchases and what it means for Windows users who have iTunes installed in their computer.
"So what will happen to iTunes for Windows? Been using iTunes for Windows for years and it actually works perfectly well. Disappointed that they're killing it," one user shared.
However, one thing many can agree on is that the new MAC Pro looks like a cheese grater. During the conference, the tech giant revealed its sleek desktop design and it instantly became an online meme.
"APPLE: what should the new Mac Pro look like, any ideas?? GUY WHO's ALWAYS GRATING CHEESE AT HIS DESK: Okay now hear me out…," one person joked on Twitter. "We used to call the old old Mac Pro the cheese grater..," another wrote.
Ah, you gotta love the Internet.
Don't miss E! News every weeknight at 7, only on E!