You don't have to be an It girl to know that Fashion Week is upon us.
Again, even if you're not following the runway shows, you can still benefit from the trends we saw out and about this past month. One of the biggest misconceptions is that everything you see on the runways is unwearable in real life. Yes, some trends might be hard to pull off, but if you're open to trying out a few of them, we think you'll be pleasantly surprised with your newfound style status.
We promise, these 14 fashion week-inspired pieces from Target's new brand Prologue will find you having the sudden fall fashion moment you never knew you needed.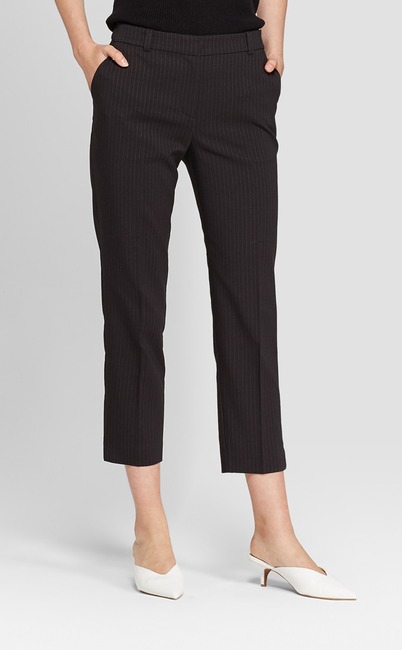 Pinstripe Pants
Jeans are great and will forever be a favorite, but it's always nice to switch it up once in a while. For an equally classic vibe, but with a twist, try a pinstripe pant. P.S. They're still considered a neutral, so wear them with anything.
BUY IT: Prologue™ Women's Straight Leg Ankle Length Trouser, $29.99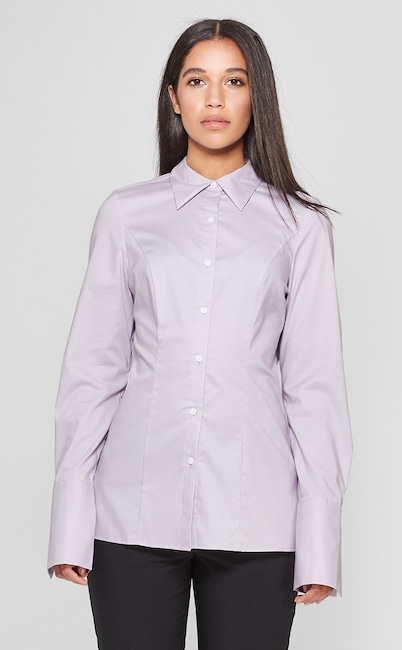 Lilac Button-Up
Looking to class up your basics? Swapping a plain cotton T-shirt for a crisp button-up will be the easiest thing you ever did. You'll look like a boss if you pair it with slacks and then to dress it down, just wear it with jeans (and leave it untucked).
BUY IT:  Prologue™ Women's Long Sleeve Fitted Button-Down Collared Shirt, $24.99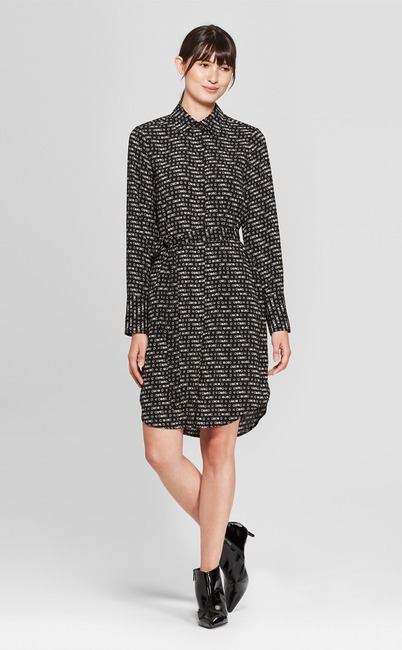 Collared Shirt Dress
We love a shirt dress for one reason: It's stress-free. It's literally one item you can throw on and feel and look pulled together. And since this is all you need to be ready to go, don't be afraid to try it in a fun fall pattern. 
BUY IT:  Prologue™ Women's Long Sleeve Collared Shirt Dress, $29.99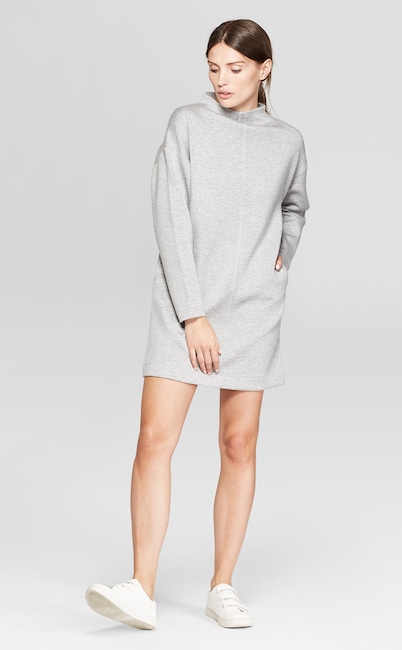 Oversize Sweater Dress
Did someone say sweater weather? If you're one who says, "Yes, please!" to oversize cozy sweaters, you've come to the right place. We especially love this one because it comes with pockets (yes, pockets!). Bonus: The sleeves are super stylish pushed up or down, so wear away!
BUY IT:  Prologue™ Women's Long Sleeve Mock Neck Scuba Sweatshirt Dress, $27.99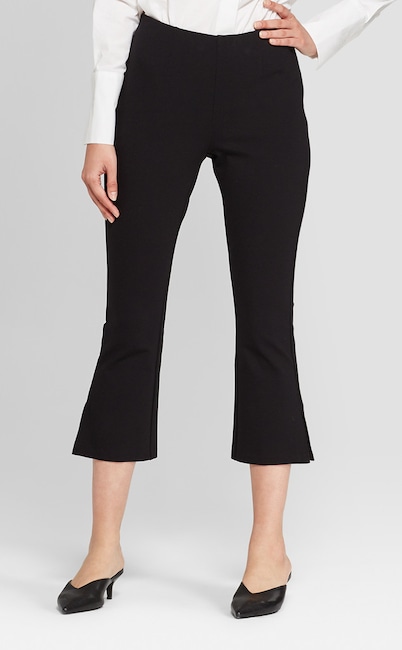 Cropped Flares
OK, here's the fall trend you didn't know you needed: cropped flares. You might already own cropped denim (a good move) and you might also be giving the flared look a try (smart). So question, why not combine them? Trust us when we say it's a comfy-chic look you won't regret.
BUY IT:  Prologue™ Black Women's Crop Flare Pants, $29.99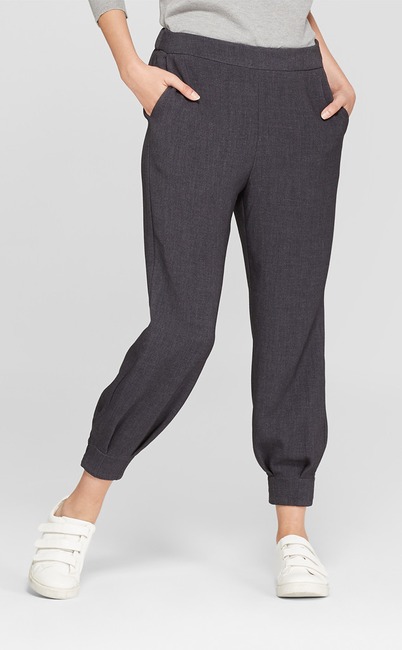 Gray Joggers
Remind us to thank whoever made the athleisure trend a solid street style option. This pair is our new favorite because of the textured suiting fabric, which makes these joggers an ideal option for dressing up or dressing down.
BUY IT:  Prologue™ Gray Women's Ankle Length Jogger Pants, $29.99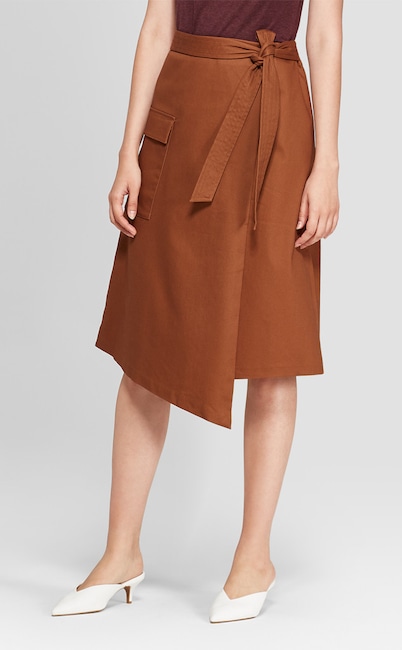 Wrap Skirt
There's only one thing we like more than fall sweaters, and that's fall skirts. Instead of a summery denim mini, try an asymmetric midi-length option with knee high-boots and you'll look like you're off to fashion week yourself. 
BUY IT: Prologue™ Brown Women's Asymmetrical Wrap Skirt, $24.99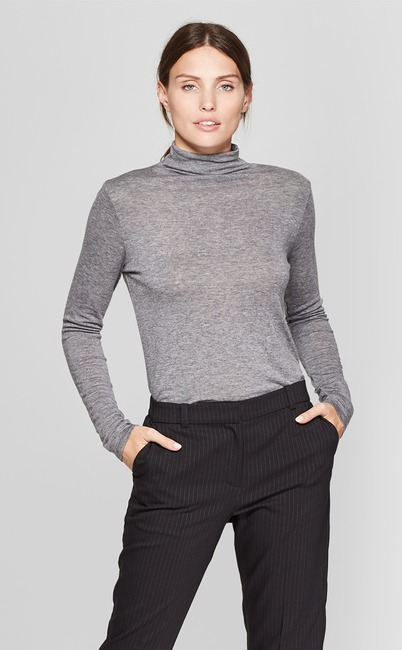 Mock Neck Sweater
Like we said, we're big fans of oversized sweaters; but for every oversized sweater you own, you need a fitted one too. We like this mock neck with pencil skirts for the office and with jeans on days off.
BUY IT:  Prologue™ Women's Long Sleeve Mock Neck T-Shirt, $19.99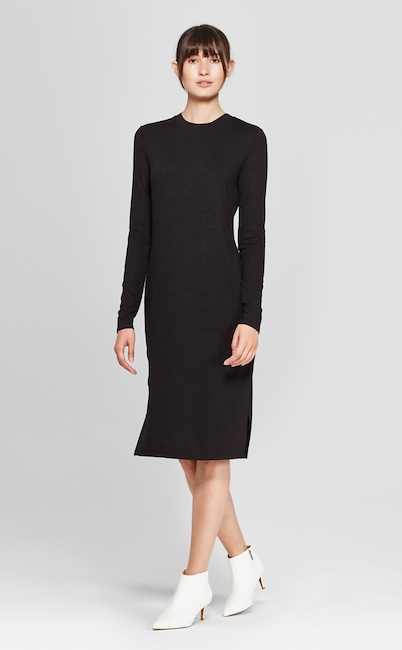 Long Sleeve Knit Dress
This black sweater dress is your LBD, cold weather edition. The fit is exactly what you're looking for in a dressy option, but it's also a good weekend look. Throw a casual sweater on top for a low-key vibe, or just add heels and you're cocktail party ready.
BUY IT:  Prologue™ Women's Long Sleeve Knit Midi Dress, $22.99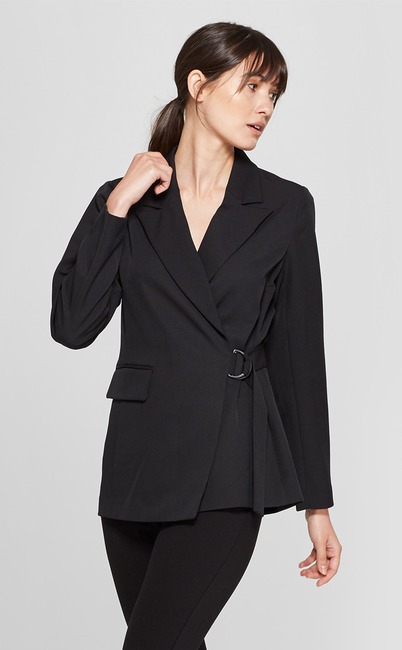 Black Blazer
Calling all blazer lovers: We found your new fall staple. A black take plays well with any outfit–this you know. For a cool girl update, focus on subtle details. Details like this rad D-ring closure and sharp peak lapels teamed with a relaxed overall fit, for instance.  
BUY IT:  Prologue™ Black Women's Long Sleeve Side Tie Collared Blazer, $39.99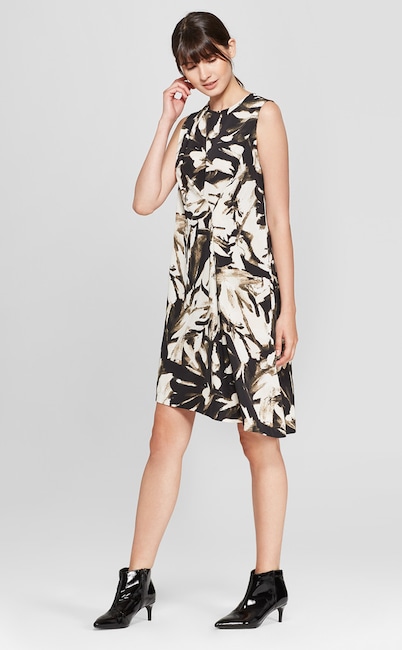 Printed Dress
If you feel like your fall wardrobe needs a little pop, look no further than this pretty printed dress. It still falls within a subdued seasonal color palette, but the exaggerated print is a welcome wardrobe addition. 
BUY IT: Prologue™ Women's Sleeveless Draped Asymmetric Dress, $29.99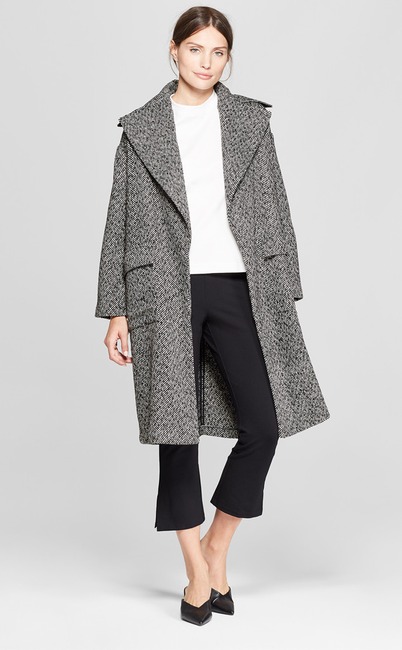 Tweed Coat
On the hunt for a new autumn coat? Might we suggest this one we saw being worn all fashion week-long. This black and white herringbone take is the perfect inner outerwear piece (i.e., it's perfect for layering). Did we mention it's roomy and really comfy? 
BUY IT: Prologue™ Black/White Women's Long Sleeve Jacquard Tweed Overcoat, $49.99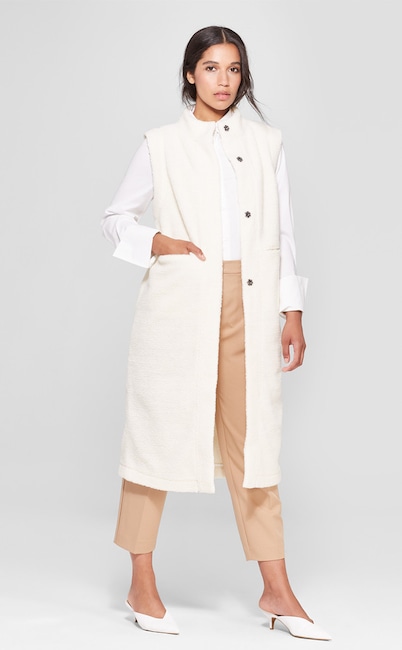 Sherpa Vest
Layering is the fall way, so you're smart to stock up on vests. This cozy Sherpa number comes in an exaggerated length that will make any outfit extra chic. Wear it with jeans and a turtleneck or even layer it over a dress for a little added warmth.
BUY IT: Prologue™ Cream Women's Sleeveless Sherpa Longline Vest, $44.99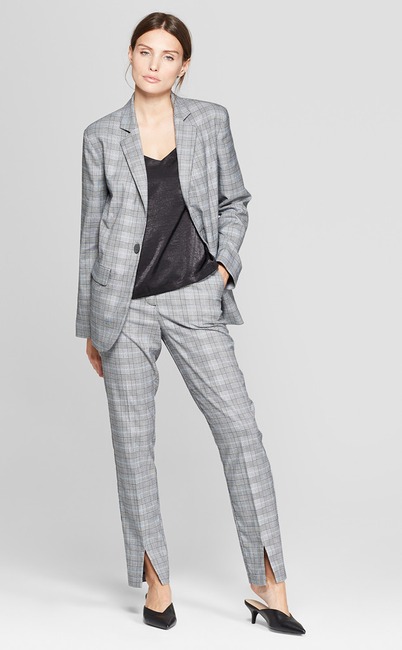 Plaid Suit
A pantsuit is always cool—period. To update the look for 2018, opt for a relaxed-fit blazer that pairs perfectly with the high-waist trousers, but can stand alone just fine. And about the trousers: That front ankle slit is a purely genius way to show off whatever shoe you choose to sport.
BUY IT:  Prologue™ Gray Women's Plaid Long Sleeve Oversized Slouchy Collared Blazer, $39.99; Prologue™ Gray Women's Plaid Skinny Leg High Waist Ankle Length Trouser, $29.99
For even more Fashion Week-inspired fall favorites, head over to Target.com.